Should I make improvements before putting my home on the market?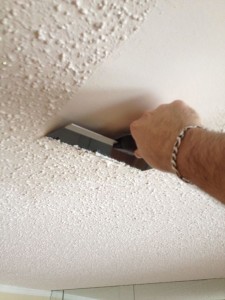 Should you make improvements before putting my home on the market? This is a questions that I hear every week of the year. My answer is always the same, well that depends. In some cases making some touch ups and or improvements can have a great return. The truth though is that in most cases you're not going to get a dollar to dollar plus return on anything you do to your home.
This is mainly due to the cost of the labor of said improvements. We've all experienced this when we've had to take our car in for service. How many times have you had the experience of the part costing say $50 and your charged $150 for the labor of putting the part in? Yikes, right?
The best way to determine this is to do some research and find out which items have the best return on investment. We take a look every year to see what's the latest and greatest in home improvements with an emphasis on getting our sellers the best value possible. After all as a seller you'd like to get the most amount for your home in the current market you're in.
Therefore I thought it would be a great idea to save you some work and share a couple of lists and links with the results of not only what buyers are looking for and value the most in a home but also what items have the greatest return on investment for sellers. These results are from a national survey conducted by the National Association of Realtors (NAR) for the years 2014/15 where improvement
If you'd like to what buyer's nowadays are looking for as far as improvements take a look at the results of the survey. Also, if you're planing on doing some upgrades or a remodel take a loo at this comparison of cost vs return on any future projects you're thinking of. Not only will this give you an idea of what your return will be but it'll calculate by any specific area of the country. After all if you're in the Northeast you wouldn't put in a pool when you can't use it half of the year due to weather.
I hope this information is helpful in planning home improvements that'll increase your home value, make your home more appealing or at the least minimizing the risk of loosing thousands of dollars. Happy remodeling!