Krista Lombardi
Krista is of Italian heritage and is fortunate enough to enjoy not only her native U.S. citizenship but Italian as well. She lived for years in Italy as an entrepreneur running a successful business for many years before moving to San Diego to do real estate. Fluent in both English and Italian is another bonus as having lived and traveled to Europe her entire life.
She has many interests that she enjoys in the San Diego sun such as hiking, running, nature, travelling, and reading. 
Krista is a people-person and a community gal who loves to support small businesses as well as her community. She's donates to and participates in all types of organizations such as…
Amvets,
Warrior Foundation
American Lung Association
COTA
Ambassador for the San Diego Regional Chamber of Commerce
Mission Hills Heritage
Mission Hills Business Improvement District
Just to name a few.
She has been featured as one of San Diego Magazine's Best in Client Satisfaction in San Diego Magazine from 2006-2014, in Newsweek in 2009, and won San Diego's Best of Poll for the Real Estate Category in 2011 and placed 3rd in 2012  
Krista has also built a team of 4 agents, including a commercial real estate agent, to improve her client's service level. She's truly unique, one-of-a-kind and goes above and beyond at all times. If you've thought about buying or selling or know of someone who's thought about buying or selling you need to call Krista and experience why she's been recognized by not only her industry, her company, but most importantly her clients.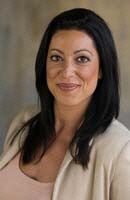 Krista Lombardi
REALTOR® SRS, CRS,CNE,CDPE – CA BRE#01504924
Stats
Scott & Quinn Real Estate
1111 Fort Stockton Dr. Ste. B
San Diego, CA. 92103
C 619.519.3251
F 866.201.4710
E [email protected]